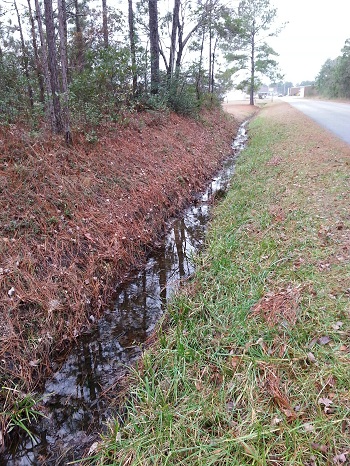 Many communities have varying topography (hills and valleys) that enable the use of buried, closed-pipe systems to move storm water (rainfall) from roadways and properties to local receiving waters by sloping or pitching the pipes. However, in Boiling Spring Lakes, where we have a relatively flat landscape, drainage swales (ditches) are used to collect and convey storm water as open-channel flow.
Since the ground surface is relatively level, water collected in these ditches does not necessarily flow out until dry. One significant advantage of open channel flow is that permeable ditch bottoms allow downward percolation of water (which does not occur in piped systems). This advantage becomes less evident after heavy or extended rainfall when a saturated condition can result. The primary purpose of our roadway ditch system is to provide temporary storage during rainfall events, and prevent flooding of the roadway pavements.
Your Public Works Department is continuously monitoring our ditches, and cleaning out obstructions when appropriate. Grass or other vegetation is not always an obstruction, and as such may prevent erosion or promote bio-retention in the swales.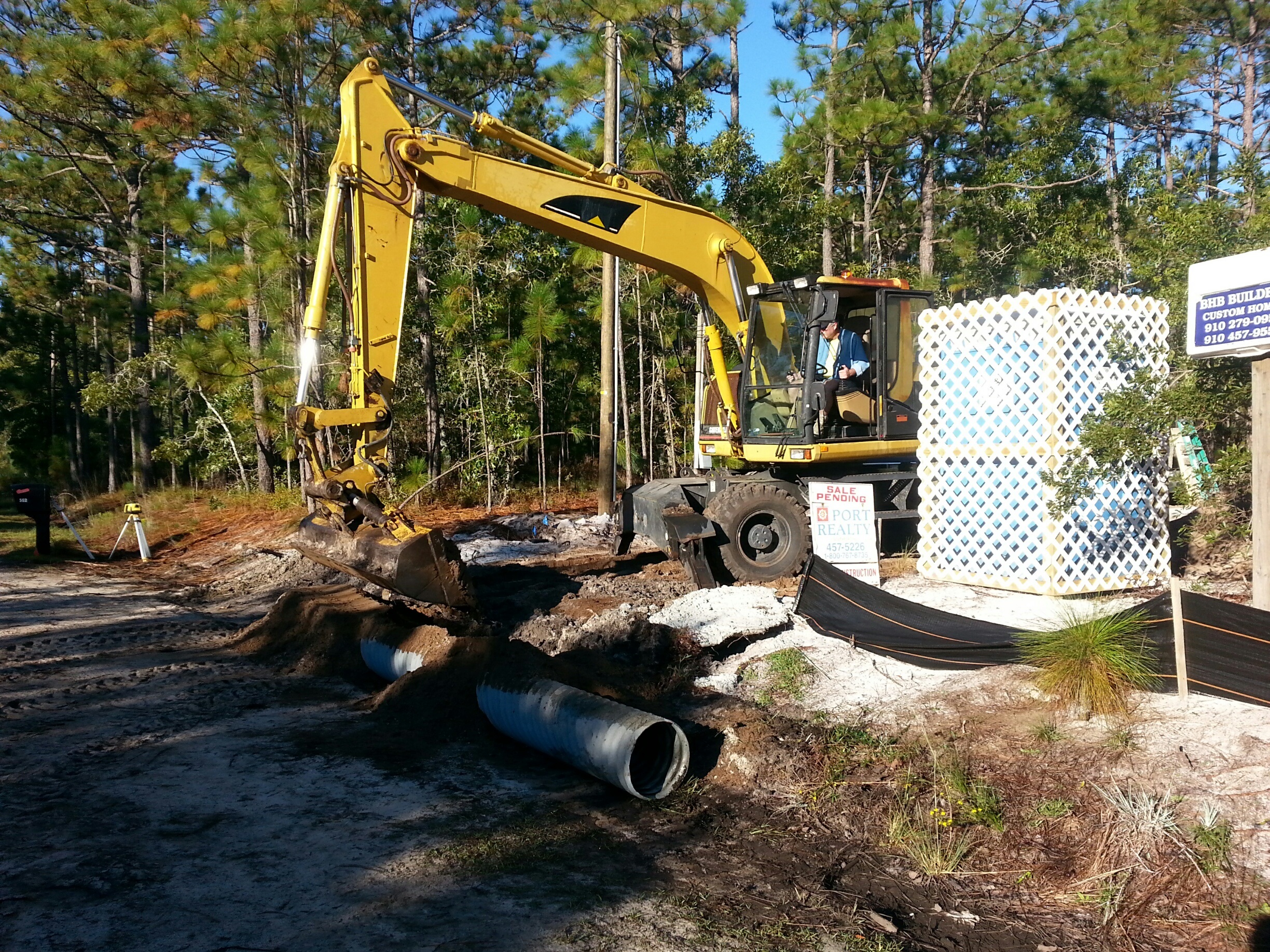 Culverts (pipes) are another important component of the system, and proper elevation is vital. Driveway connections shall not interfere with the normal street drainage system, or the grade level of the street. All driveway connections must be evaluated by the Public Works Department for proper sizing and elevation. Once that has been determined, it is the responsibility of the contractors/homeowners to purchase the culvert and material, which must be at the location prior to site preparation. The Public Works Department will prepare the ditch area, and install the culvert. Once installed, the maintenance of driveways and culverts shall be the responsibility of the property owner.
Boiling Spring Lakes will soon be drafting a new storm water Management Ordinance, that will help us maintain and improve the overall storm water drainage system. Currently the Public Works Department can only maintain those ditches that are oriented along the edge of the roadways. Transverse ditches are typically located on private property. If there is a true blockage in the system which prevents flow (such as a beaver dam), we can assist if the property owner executes an easement that authorizes our entry.
We hope this helps provide a better understanding of our drainage system. If you have any questions about this subject, you can contact the Public Works Department at 910-363-0096