PLEASE NOTE: The Community Appearance Commission has changed their meeting time to 5:00 PM on the third Monday of every month (except January).
Promoting Beauty in Boiling Spring Lakes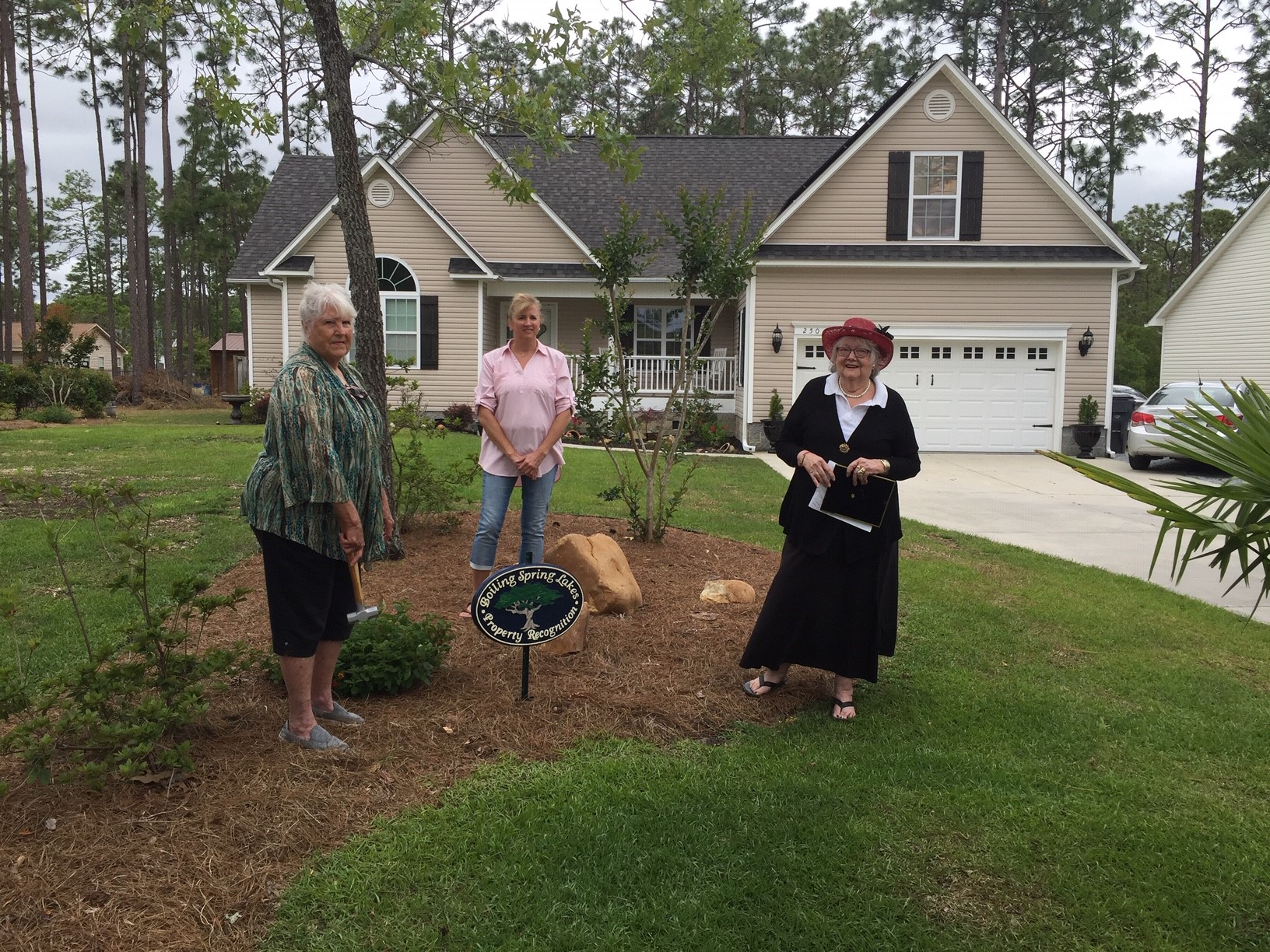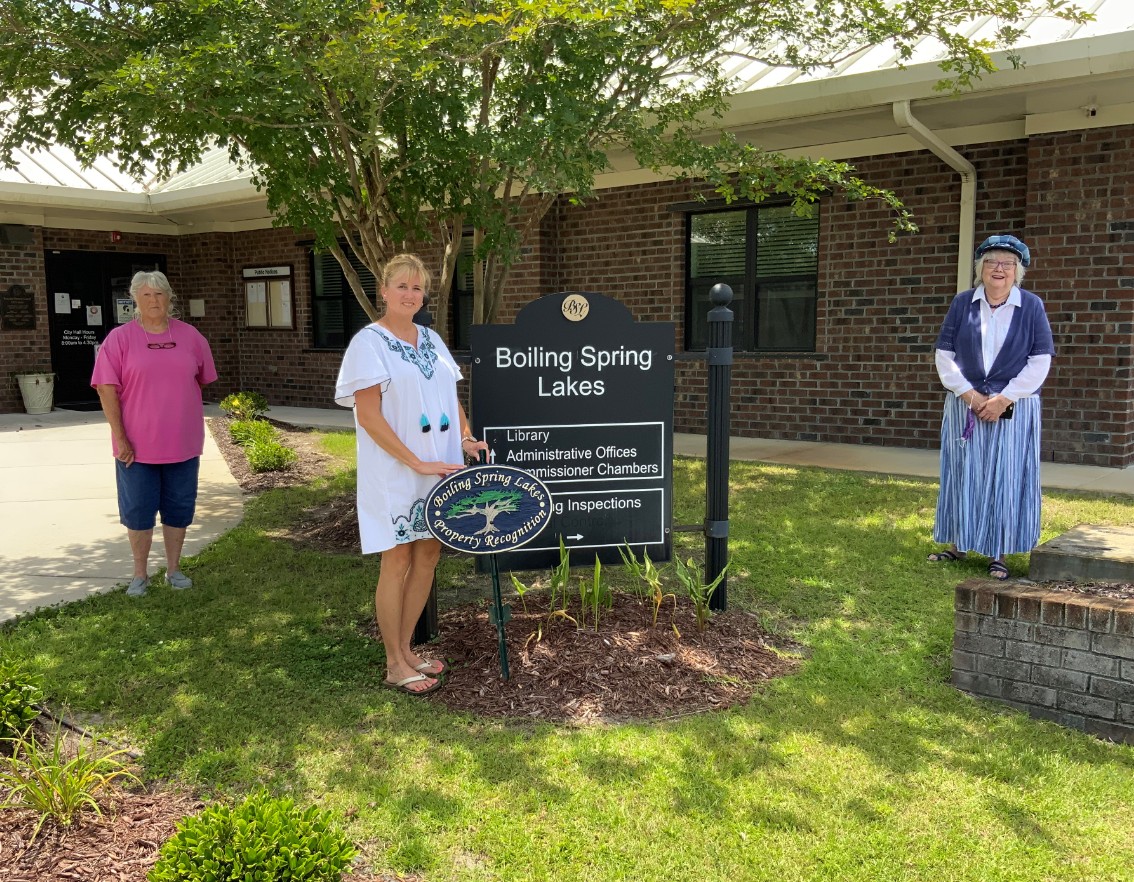 From left to right: Zelma Rygg, Former Chair; Dana Witt, Commissioner Liaison and Ann Hollingsworth, Current Chair placing a property recognition sign in front of a home and during a workshop.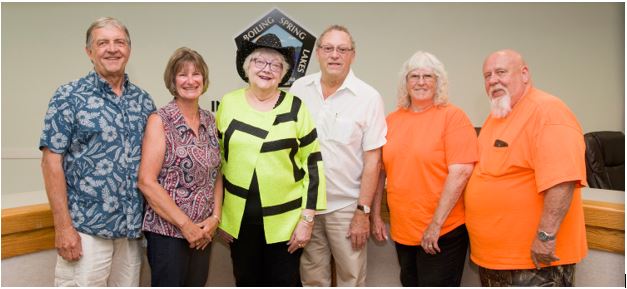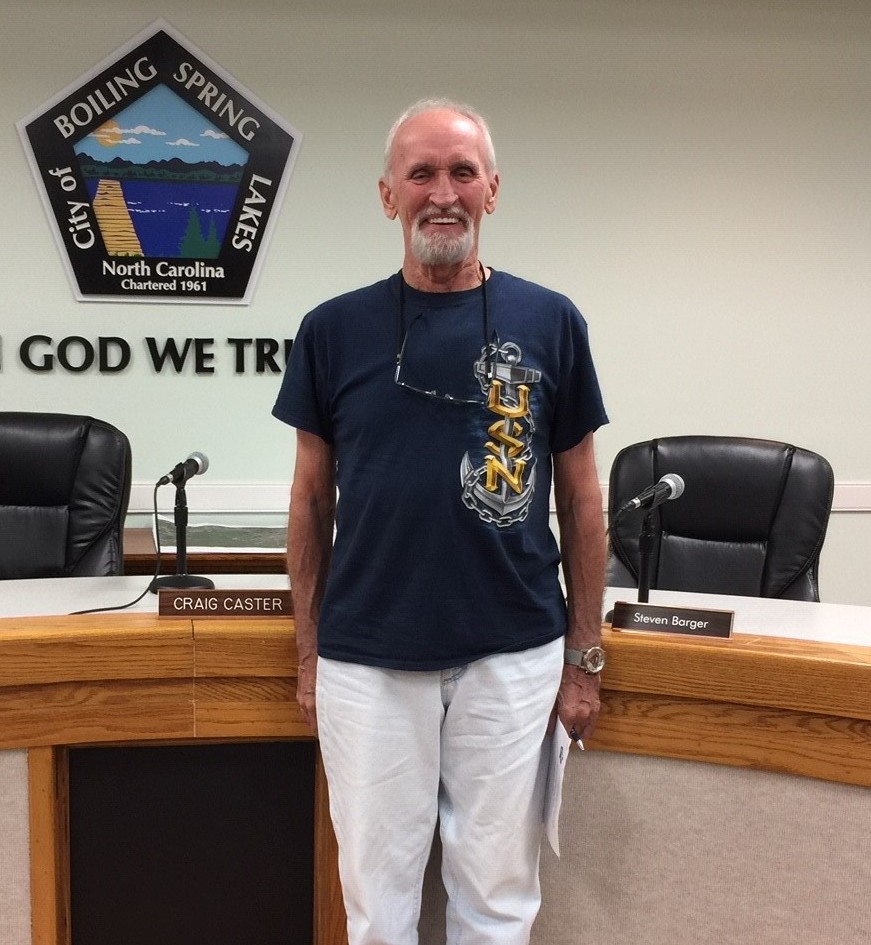 Community Appearance Commission recognized Mr. and Mrs. Hartigan on their continuing efforts in keeping Boiling Spring Lakes beautiful and
Jerry Wolf on spearheading the Operation Clean Sweep program.
Regular Meetings
Regular meetings are open to the public and are held the 3rd Monday of each month at 5:00 P.M. at City Hall.
All boards and committees are responsible for taking their own minutes, therefore if you wish to become a member, computer experience will be necessary.
Mission
The Community Appearance Commission consists of seven members, who are appointed by the Board of Commissioners for a 4-year term. The primary duty of this commission is to initiate, promote, and assist in the implementation of programs to beautify the city.
Community Appearance Commission Agendas and Minutes
Property Recognition Homes
Please click below to view the homes that have been awarded Property Recognition
2022 Property Recognition Homes
2021 Property Recognition Homes
Christmas Property Recognition
Please click below to view the homes that have been awarded Christmas Property Recognition
2020 Christmas Property Recognition
2019 Christmas Property Recognition
Members
| Name | Phone | Email | Term Ends |
| --- | --- | --- | --- |
|   |   |   |   |
| Barbara Bennett Snyder |   |   | 04/03/2023 |
| Open  |   |   | 07/09/2023 |
| Laura Dean |   |   | 04/03/2026 |
| Juanita Sizemore |   |   | 04/03/2026 |
| 1st Alt. Open |   |   | upon appt |
| 2nd Alt. Open |   |   | upon appt |
| Commissioner Teagan Hall, Liaison |   |   | X |