Do you have somewhere for your child to go when they are out of school! Our OSAD Program is offered to our surrounding community when Brunswick County Schools are out due to Teacher Workdays or Holidays. 
Our OSAD days will consists of field trips, arts and crafts, sports, games, movies, etc. We pride our selves on making it the best out of school day as possible for our kids. Our trip schedules for each OSAD day and camp are still getting finalized and will be out shortly.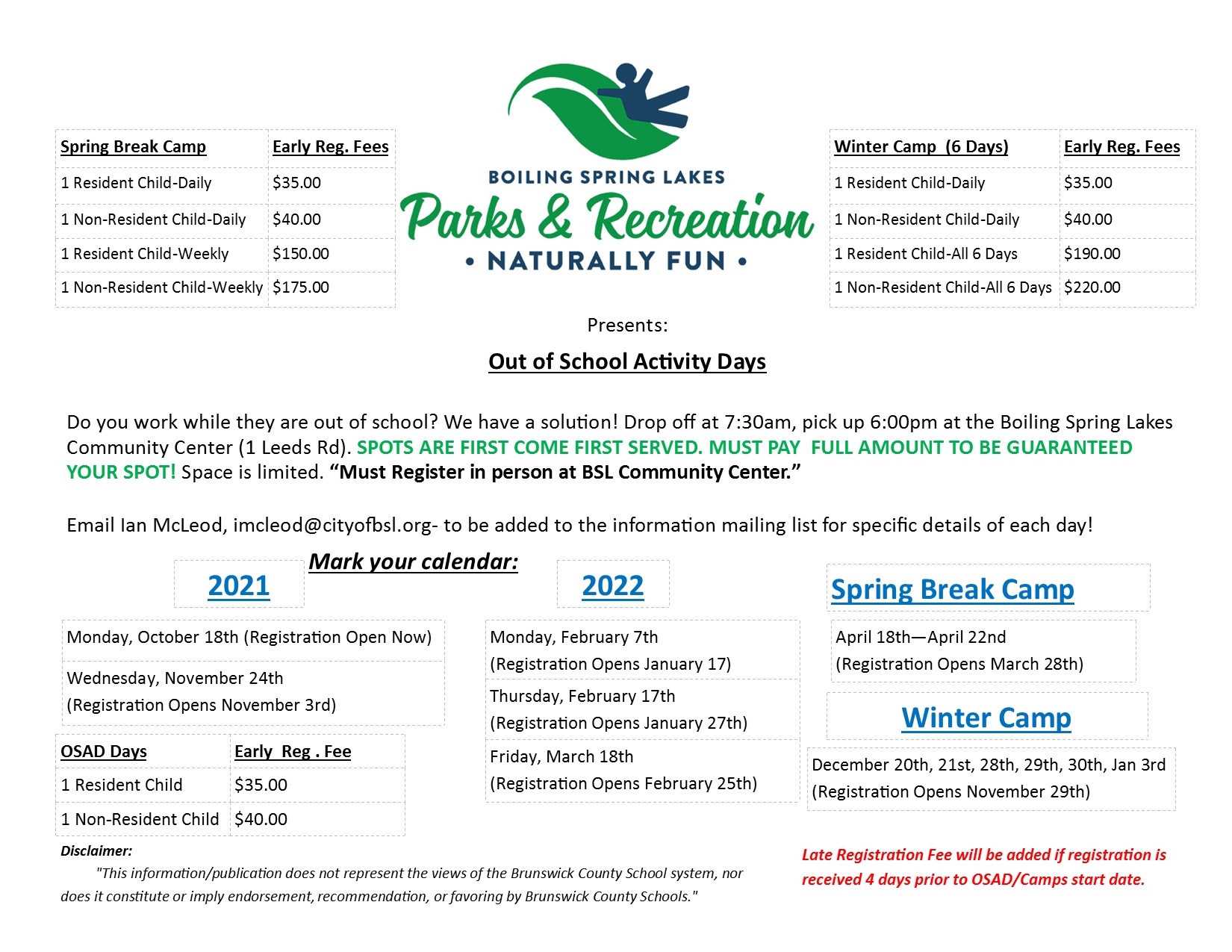 Winter Break Camp:
Dates: December 20th, 21st, 28th, 29th, 30th and January 3rd. 
Summer Break Camp:
Dates: April 18th - April 22nd, 2022
OSAD Registration: Must be done in person at the BSL Community Center
Below you will see our schedule for the 2021-2022 Brunswick County School year. If you have any questions regarding our OSAD Day program and Camps please contact Youth Director Sara Vroman at svroman@cityofbsl.org or 910-363-0017.
Next OSAD Day: Winter Break Camp